Automatically journal and record all your trades in one place.
Dive deeper to uncover patterns in your trading and improve.
Import your crypto trade data from Binance trading platform, simple and easy.
About us
ProfitSharks is a web based platform designed for anyone who uses Binance. The key feature of our trader's tool is feasibility to Connect Easily Exchanges & Track All Your Assets in One single solution - Centralized Data Hub. ProfitSharks supports a wide variety of Binance assets and allows you to import crypto trade data.
JOIN US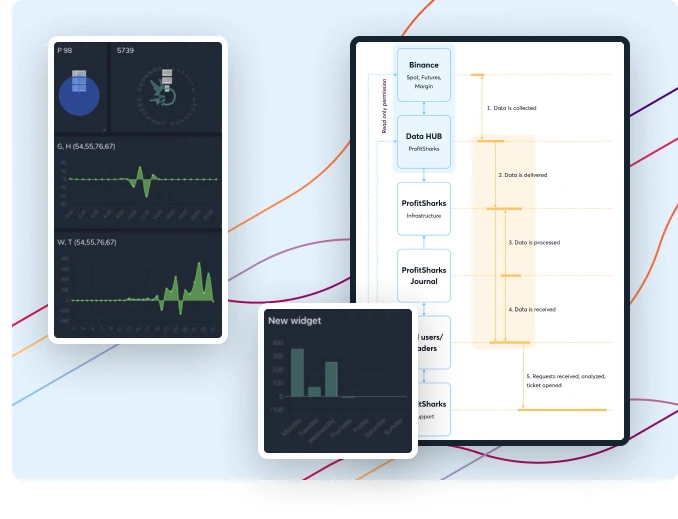 Latest news
ProfitSharks is a journal that records your trading activity and provides insights into behavioral patterns. By monitoring win rates, profits and performance metrics, traders can fine-tune strategies and improve their edge.
Feb 28
3 min read
Updates
New product features, widgets, and UI improvements that were released in February 2023.
Sep 23
2 min read
Updates
Added new widgets
Sep 12
2 min read
Updates
We added a mini-widget option. We also forbade binding existing keys to the account.
See all news